When it comes to the security of websites what we see is that basic security measures are often not taken and unfortunately all too often those measures are not being taken by those who should know better and have the ability to make it easier to accomplish them. Take for instance the Joomla, until yesterday the Extension Directory portion of their website, an important section of the website, was still running Joomla 1.5: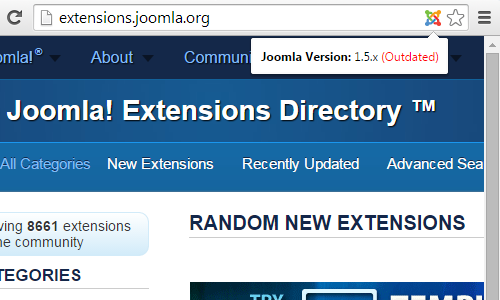 That is despite the fact that support for that version ended back in September of 2012. It obviously doesn't look good when the developers of software can't even keep on a supported release of their own software.
Thankfully, the Extension Directory has now been moved to Joomla 3.3:
Unfortunately it doesn't appear that even their inability to get off of Joomla 1.5 for so long has lead them to provide anything to make it easier to move off that version, which many others still remain on.