Last week we noted that Google was hosting and handling advertising for the website leakeddata.me, which publishes purported leaked credit card info as well as other types of confidential data. Then on Monday we noted how we had run across another related website, leakeddata.net, but that leakeddata.me appeared to have been taken down by then. Here is what you got when you visited leakeddata.me at that time:
By contrast here is what you get now: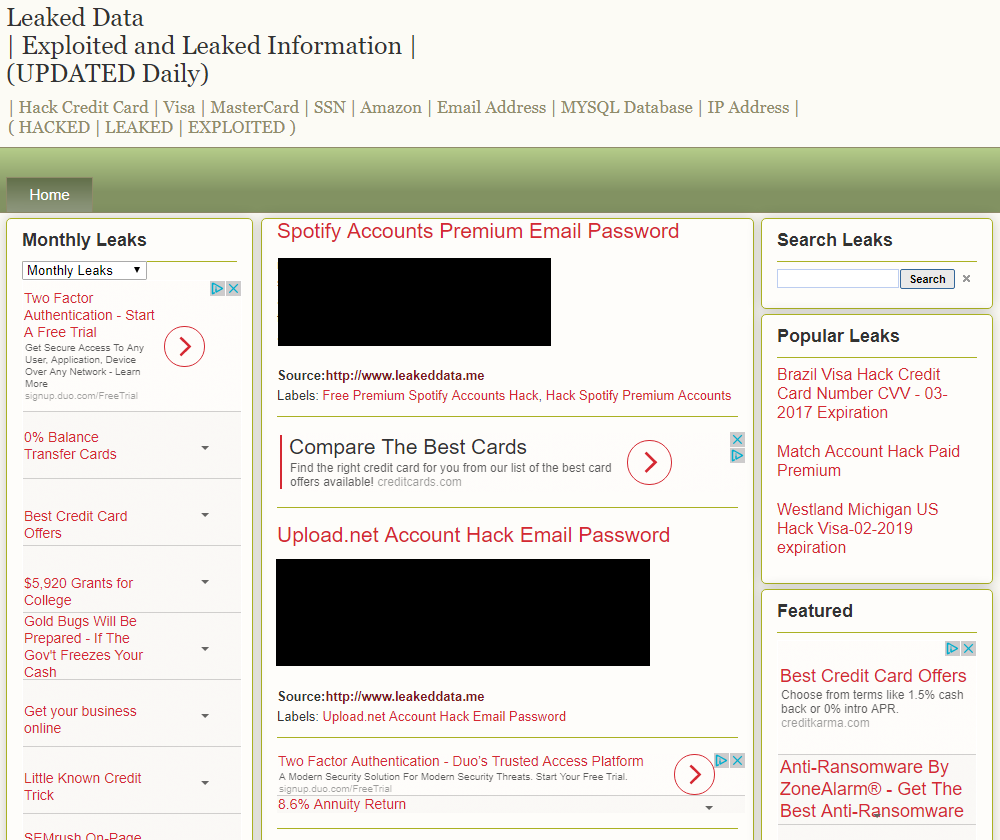 So the website is again being served from Google's Blogger service with advertising being handled through Google's AdSense service. The newest entries are of purported username/passwords for several different web services (as shown in the screenshot) and below that are ones for credit card info.